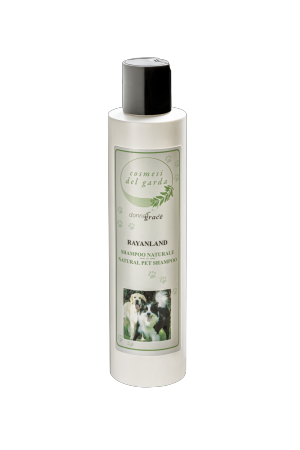 NATURAL PET SHAMPOO
Natural shampoo to clean and care for your dog's fur.
The extracts of oats, chamomile and olive oil ensure a clean and shiny fur thanks to their beneficial properties.

DIRECTIONS FOR USE: Moisten the fur with warm water, apply the shampoo and distribute appropriately.
Rinse with warm water.
Subsequently we recommend using the spray for better combability and good scent.