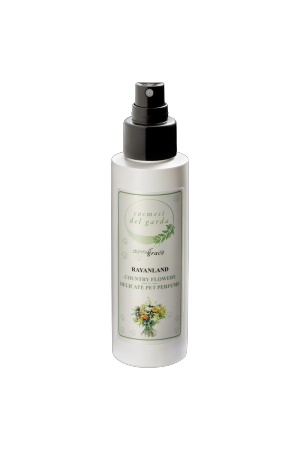 COUNTRY FLOWERS DELICATE PET PERFUME
Natural perfume effective in counteracting the onset of bad smells.
Delicate fragrance. The fur is nourished and softened by panthenol, aloe and allantoin.

DIRECTIONS FOR USE: Spray on the fur as needed at a distance of 20 cm as required, do not spray on the animal's eyes and nose. Ideal after bathing with natural dog shampoo.